One of the things that I worked on today was something I should have done last year when it was still warm in August or September.
Last year I bought two identical larger plastic planters that were on clearance at Lowes. I can't remember what I paid for them, but they were pretty cheap, even at the regular price.
Here is one of them before.
I really like the way they look just the way they are, but they blend in with the deck too much and you can hardly notice them. Why get such pretty planters if you can't appreciate them? So I decided they should be a lighter color, but I still wanted to keep the dark brown band and handles.
With just a few spritzes of ivory spray paint (after taping off the dark brown areas) giving it only one light coat, you get this.
The sun all of a sudden decided to come out when I was taking these pictures, so they kind of look washed out, but in person you can actually see some of the old finish peaking through because I only did one light, yet splotchy coat.
They're all ready for planting and they've been filled with Canna tubers waiting to give the deck a tropical feel. I planted some the first year we had the deck and the cannas really gave the deck a tropical feel. Even my husband told me he really liked them and he could really care less about plants or flowers.

Trust me

.
I wish I could show you how they look with the flowers blooming, but I started with bare root tubers, so it's gonna be a while...provided I don't kill them first.
So remember, if you see a planter or pot that you really like, but it's just not the right color....paint it! This took me all of 30 minutes to do both pots, including all the taping off, and since it was such a light coat of paint, there was no time waiting for it to dry.
Have a creative day!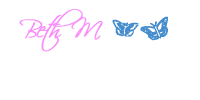 I'm linking up to these parties: