I know the weather has been in a crazy role reversal around the country for the most part. It's hard to imagine that it's warmer here in northern Indiana than in California or Arizona! At one point yesterday, my thermometer read 90F (32C) degrees!! I'm just glad I didn't pay for a vacation to someplace "warm" when I don't have to leave my own back yard. We just can't swim yet. We aren't about to get the pool ready this early either.
We're supposed to get back down to normal next week though, but we've have record breaking temps for 8 days and today could be too.
It's been so warm here that my flowers are not able to take the heat and they're withering quickly. I try to keep them watered, but I can't keep up with my sandy soil. And I'm not usually putting out my yard decor this early in the season, but I thought I needed to start doing something so I dug out my metal flowers and butterflies. The wagon wheel stays out all year long.
At least this is doable for starters and I think it looks pretty with the daffodils & Hyacinths blooming together. Some of the dafs and one Hyacinth are drooping from the heat already. I just planted them last year.
I acquired this spare bottom half of a barn door from a multiple door purchase a few years ago. I was buying the door to the front of my garden shed and a full set of barn doors for the side of the shed as well from a place that was changing ownership to the son, who was changing the business format, when the guy told me that I would HAVE to take this one too for free. OK OK mister, if you're gonna twist my arm like that. hee hee!
Can you see the Home Interior butterfly resting on the large flower? Isn't it sweet? And he just fits on one of the petals perfectly. The other butterfly on the turquoise flower is a laser cut iron butterfly that I've let get all rusty. My husband thinks I'm weird & nuts for letting it go rusty. He acts like it's going to rust away in just a couple of years, but it's already been 5 years and it's still doing just fine because it is pretty thick.
I changed out the photo on here from the one that was on here earlier today. I wanted to add my vintage Radiator coolant filler can (aka watering can) in the shot and the rusty metal sphere that I got at a flea market last fall for $1!! I tell ya, I can sniff that stuff out sometimes. LOL!
I noticed also that my Hyacinths are trying to droop from the near 90 degree weather we've been having, so I did a flower friendly way of propping them back up - at least if you have daffodils growing behind them, this works.
I took 2 leaves from the daffodil that's growing behind the Hyacinth and carefully tied it around the bloom stem of the flower. It works like a charm unless you get a good rain or strong enough winds. I've heard that you can run a coat hanger wire directly in the middle of the flower stem all the way into the ground and it won't hurt them, but this is less work and I wouldn't be so lucky for them not to get damaged from the wire. ;^)
*****************************************************
This project was Featured at: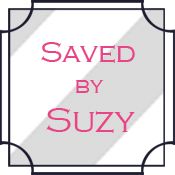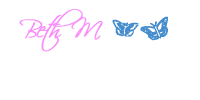 I'm linking up to the following Link parties: