I have been MIA from my blog home front for so many weeks -shame. That wasn't my plan, but a lot of the things in life aren't in the plans, are they? I just lo

st

my step-sister last week. Even though she had been struggling with Guest vs. Host disease from her bone marrow transplant for leukemia 6 years ago, we thought she was doing the best she had been since this whole thing began. Unfortunately, she developed pneumonia again & after having it a number of times, it caused her lungs to harden, also known as Pulmonary Fibrosis. The Dr.'s did a biopsy & punctured her one lung. It healed, but wouldn't hold it's own & she finally lost her battle. It's so sad, but I think there is a sense of relief as well. She was frustrated with fighting each new struggle that reared it's ugly head every time she got over a major hurdle. She was just tired at this point & gave up the fight. We will be attending her services today & tomorrow. Angie, you are missed. You were such a good person and didn't deserve all the struggles you were dealt, and not just with the disease either.
Here is the card I made for my step-mom and another for Angie's husband & son. They're identical, so I'm only showing one.
I printed the words with Indenture English Penman Demo font from dafont.com. I was inspired for the design by a card I found on Pinterest through the Splitcoast Stamper site here.
Now onto stuff that my step-sister would like to be checking out instead.
I have been moving right along on projects for my craft show. Are y'all gettin tired of hearing about this craft show that I'm in? Sorry, but if any of you do craft shows or any kind of sales event, whether it be a flea market or are lucky enough to have your own space at a fabulous venue year 'round, then you KNOW exactly how much it can take up your every waking moment. People stop asking you what you've been up to because they already know from the gazillion times you've told them that you're busy working on projects. Seriously, I don't think I have a real life!
And for the Anonymous reply (who didn't even have enough guts to post it publicly) that was offended by my last post and said that I was complaining (idiot - and IF you think I'm coming to YOUR blog to see what you have to offer (spam/virus), then yes, YOU ARE an idiot). Since you said reading my blog was a waste of your time, then I guess you paid me back by wasting my time reading your idiotic reply.
(ok, I've vented my frustration on this topic
)
So enough about that... I hope to try to get back on track with my blog, but I ain't making that a promise.
Today, I have this to show you
It's a Primitive Star designed breadbox with a black and crackle cream finish. The cream color looks a bit more white in the pictures than in real life.
After setting up for these photos, I'm almost tempted to keep it. Do you do that? Make something to sell and then start thinking you might like it for yourself instead? I mean, you can't wrong with either decision really. If you sell it, you make money you didn't have OR you keep it and it's a great piece that got on the cheap! I usually tell myself that if it doesn't sell then that's my sign that I was meant to have it for myself ;) It usually sells then. :(
I've seen a few of these breadboxes selling on Ebay and they sure do go for a pretty penny!
One even sold for $229.50 + shipping! WOW! I know I wouldn't have that kind of luck, but I am tempted to give Ebay a try with this one.
My husband was kind of against having this in our kitchen, but then later realized that it could work really great as a hiding place for our coffee & tea stuff to eliminate some clutter & yet everything is handy.
I found the cute little bread pan at a flea market for 25 cents & it works perfect for my little instant coffee packets! Of course, we have to keep the sugar bowl that belonged to my husband's mother. It isn't something I would choose to keep personally, but I'm not going to deny my hubby his choice of family keepsakes. This box helps keep both of us happy (if we choose to keep it) by letting him keep the sugar bowl & for me keeping it hidden. ;)
Working with crackle is a bit tricky, but still looks pretty cool.
Have a great day!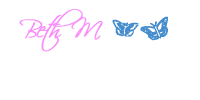 I'm linking to these parties: