...Christmas?
(sound of a record coming to a screeching halt)
Well, it sure isn't looking like Christmas around here with the temperatures in the 90-100+F degrees and dying grass! That is unless you look in my house and see some of the projects I'm working on while trying to prepare for my mid-Fall craft show. You could even get a little confused when you step through my door with all the candy canes, sleds, mistletoe & Christmas trees. Why, even the furniture is getting in the spirit! hee hee How about a little Christmas in July?
If any of you are a fan of Pinterest, and I don't see how you can follow crafting blogs and NOT know about Pinterest, but I've known a few "under a rock" dwellers, so I won't judge those that have better things to do with their time than how I'm wasting mine.
I will say that the original inspiration for this next piece did not come from Pinterest, but from a magazine. I keep a journal full of ideas that I've come across in magazines, or where ever, and tuck them away in different categories. This little journal is nothing fancy at all, but it suits my barest of organization needs.
The idea came from the Create & Decorate crafting magazine. It fits more of the primitive and rustic category. But I know I've seen this image plastered across Pinterest many a time, as well.
Look familiar?
I've held onto this ripped-out page for well over a year I think, trying to find just the right chair and to muster up enough ambition to paint it when I do.
I did not find the chair that resembled this one, nor did I find one that was hacked up & cracked from good ol' fashioned weathered use & abuse. However, I did find a suitable imposter. Again, like so many other times before, I forget to take a Before shot, so you'll have to envision this cutie looking like the pristine pure white dining chair with barely a knick or a scratch on it. Got it at a garage sale for a good price!
But here is MY interpretation of the Snowman Chair
My snowman is slightly different than the original, but I think it's
just as cute.
I might still try to add the blush to it's cheek, but I like the carrot nose on mine better, doesn't it look a little more realistic? The lettering was done with my Cricut using Nursery Rhymes & Botanicals cartridge. The stars are from George cart.
I may have gotten a little carried away with the stars, but the original had quite a few too. It kind of adds to the whimsy, don't you think?
I sanded the edges and sorta beat it up just a little on some corners & edges. You can't have it looking too new!
I'm thinking I might make some more, but I don't have anymore chairs like this one, but they might be even more interesting.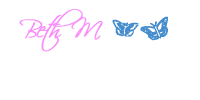 Parties I'm linking to: