I managed to get this 2nd end table completed, but I had a very sad event to attend last week that took me away from it for a few days. My cousin's 14 year old son had hung himself. They really don't know if it was a suicide or an accident since there wasn't a note and he didn't show any signs of being unhappy, but they had learned "after the fact" that he was sort of being bullied at school. So tragic and even though I didn't know him that well (they live 2+ hours away) I remember him being so cute and bubbly. It just makes my heart ache for my cousin, the boy's father and the entire family. Many prayers for them are going to be needed.
And now I'll shift gears to a less depressing subject...
I have kind of started on a furniture refinishing kick in the past 6 months, although I'm not getting many pieces accomplished for that amount of time, that's for sure! I haven't had any problems buying the furniture. Heck no! I finally had to tell myself that I can no longer buy any more pieces until I get at least 3 of the ones I have completed. They're not even big pieces either. My first piece was this small vintage end table. It was sold very early on at the 1st one of my craft shows last fall, and several other people were disappointed that it had sold. Made me feel good that it was highly sought after and it was something that I made.
Then, I came across the table that I finished up today. It was at my local Habitat ReStore and I bargained the price along with another end table that happens to be a vintage piece as well. I thought for sure I had a "Before" shot of this table, but I can't find it to save my sanity, however, this sanded-top version kind of gives you an idea of what it looked like if you study the legs that weren't sanded.
This is a really solid table and I love the carved legs. For the most part, I copied the same design for this table that I did on the first table, but since the tables are very different styles, it takes on a whole different look. In fact, I loved how well this table

turned

out that I am SOOO tempted to keep it. And it isn't that I don't desperately need an end table, cuz I do, but I guess greed is taking over. LOL! I told myself that if I messed it up, then I would keep for myself, but I can't say that, so off to the sale it will go. (~*sigh!*~)
So, what do ya think? But don't look at the beige sculpture 1970's carpet...we're hoping to replace it with hardwood floors in some future decade.
Here is the top
I felt like I needed to put the image on at an angle, and I like it. I got the Paris Letter image off of the Graphics Fairy blog, which is probably my most favorite place to find awesome vintage graphics for just about anything!
For some reason, I had a harder time getting my image to transfer using the freezer paper method and it didn't show up well, so I had to go over the entire image with a permanent marker by han

d

, but I was quite happy with the outcome once I sanded it afterwards.
I went over the entire table with some Minwax clear paste wax, but I don't know that I will do that again on stained wood. It turned out beautifully on the painted surface, but I think it makes the stained top look kind of uneven. Maybe it's the pine that's creating the uneven look or maybe it's the wax...not too sure.
I had spotted a photo of Tammy's repurposed dresser
(One More Time blog)
that she turned into a awesome looking Coffee Station. The hinges she used sparked my memory that I had some vintage hinges that might work on my own project! Ooooh, I was excited! I had these hinges for years and never found the right project for them....until now.
Aren't they purdy with their rustic shading and tinge of green patina?
And I had some of these cute hardware pieces too. I only needed to buy the small brass tack nails, which was less than $1 for the box!
Even my hubby likes this table, but then again, he liked it even before I did anything to it. He said it was a good size for him to do his paperwork on in the family room where he couldn't be disturbed by the rest of us. If I kept this, it wouldn't be going in the family room anyway. He has his own low budget end table that only cost $3. It's just too heavy to move around the same way he does this one, and no, I don't want his budget table in the living room - even though they're similar in style.
This project was featured at:
Alderberry Hill Blog
Here's to a creative week for you too!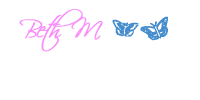 Posting to these Link Parties: