I have to admit that I am either in a good creating mood or I'm in a real lull where nothing seems to come to me... not ideas, not motivation, just plain nothin' (well, except a few extra pounds).
It must be the great weather we've had this spring

(so far, but I probably just jinxed it by saying that)

but I've been really inspired to work on stuff and motivated to do it too. Motivation is usually the biggest problem I have. I guess I'm motivated now because I know the weather is only nice for just so long and I have to try to cram as much into that short amount of time before things turn too hot, too cold or too late. LOL!
This is something that I was requested to make by my husband's boss' wife. She's been an excellent customer - probably my best! She purchased one of my pillows last year and she was wanting another to go with it. She bought the one that had the ruffle on the back and the French script design on the front.
Now she wants a pillow with her wedding year on the front and the three button closure on the back in a 12x16 size with the faux grain sack fabric.
Here is what I came up with.
And this is the back
Every year I make my daughter's teachers an end-of-year gift. Since her teacher for this year is getting married in early June, I made her one with "Est. 2012" on it, but minus the pretty swirls, since that isn't her style.
I really need to start working on getting a bunch of these pillows made up while I already have everything out. The more I do them, the faster and easier they go. I've hit some good sales for the pillow forms lately and have a decent hoard of them. And yes, hoard is the appropriate word to use here. But I just hate it when I have to stop working on a project because I don't have something I need. I think that's part of my hoarding problem. I want to make sure that when the mood strikes, I have everything, and as much of it as I want or need on hand. Because once I stop, that just might be it for the motivation. Surely I'm not alone in this thought process...
That's it for today. I've got to get to working on some more stuff.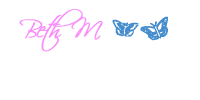 I'm linking up to these parties: