I told myself that I was done with this. That I was not going to do this crackle painting thing anymore. And yet, here I am doing even more. What is my problem?
Part of my problem is Pinterest and seeing all the people that are pinning my crackle painted projects with the stars on them. THAT'S what my problem is. Someone had pinned this little number I did last year.
And you know what they put in their comments? They said they would love to see what this design would look like on a rolling pin. Well, that was all I needed to get me going. So, you know I had to make a rolling pin in this design, don't you?
Oh yes. I did.
I keep saying that I'm not doing crackle painting anymore. It's not really a good seller for me, but for some reason, it draws quite a bit of attention without creating a desire to buy it. It's kind of a nuisance to do, with little

financial reward. LOL! Maybe I should try selling this stuff on Ebay. It seems to be a hot ticket on there, at least for now.
I still have several rolling pins sitting around waiting to have something don

e with them. Some are old, some not. I'm getting them done, slowly but surely.
I sort

of have an interesting story with this one. Ok, maybe it's not all that interesting

- to you guys.
This rolling pin was my first choice to do the crackle paint & star design on. But then I noticed th

at stamped word "Foley" on the end

. I didn't remember seeing it when I bought it

.

I'm sure it came from either a thrift store or a garage sale for no m

ore than a couple of bucks.
I'm not a rolling pin expert

(or any o

th

er kind of expert for that matter)

so I did a little research on the name. It seems as though it was a well made rolling pin that was produced from the 19

2

0's-1960's before going out of business. It must be a somewhat highly collectible piece because they go for pretty good money (for a rolling pin

, that is)

on Ebay & Etsy, not to mention the $10+ for shipping! It is quite a heavy rolling pin made from maple wood and the roller portion is larger than normal. It even has ball bearings in the pin

mechanism

. Mine doesn't even look like it's been used much

!
So this little number isn't going to get anything done to it. It's just going to be sold as a vintage collectible, but not for the

ridiculous

price that they're going for online.
It's been a crazy couple of days around here lately. On a spur of the moment,

w

e drove just over the state line into Michigan last

night to look at a smaller enclosed trailer

we found for sale. I have to say that unlike campers, those suckers hold their value. I don't understand. They're just an empty box with a couple of doors and a wood floor on 2 wheels. We got a better deal than the asking price and we put some cash down to hold it until we can go get it this weekend. It's going to store my 8 ft. tables and be used to haul my stuff around to the craft shows I do. I was hoping for a smooth sided one, so I could do my Rustique & Chic logo on the side

. However, it has lots of rows of rivets all along the sides. Oh well, I just have to work around that, I guess.
Oh, and that was after I got up at 5 a.m. to help my 20 year old son make a New York Style cheesecake for a coworker that he lost a bet to (pssst...it was a girl he's kind of sweet on). Mind you, neither he nor I have ever made one of those before. I've eaten plenty,

never made any.
The winner wanted chocolate covered strawberries on top. I have to say that Walmart carries some dipping stuff called Chocolate Lava, or something like that, and it is very good on the strawber

ries

!! Oh my!
No, I didn't get any of the cheesecake, but the reviews were off the charts, I guess. He decided he wanted to make a Vanilla Wafer crumb crust instead of the standard graham cracker crust

for his

. I guess that got him

some

bonus points with the winner. ;) We used the crustless cheeseca

ke

recipe I found on Pinterest (is there anywhere else to look?) The crustless cheesecake recipe can

b

e found on What2Cook.

net

. I plan on making one for us when I get a 10" spring form pan. My largest one is 9" and it ain't gonna cut it with this recipe. It definitely needs a 10" p

an.

I also have to wait until after Alan has his bi-annual blood work done. I'll give my take on how it good it is

after that.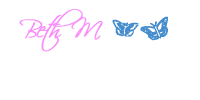 Parties I'm linking to: