W

hat would I do with that wood scoop?
Do you know what wood scoop I'm talking about?
This wood scoop is the one that I picked up at the thrift store with this gr

oup of goodies.
Could you tell I was so excited when I went on and on

about them

in my Thrift Store Goodies post? Oh yes, I was.
And before I knew it, I was already working on the cutting board.
If you missed out on that project,

feel free to

check it out here.
I noticed a few people were really admiring the wooden scoop in th

at first post too

. To be honest with you,

tears nearly ran down my legs

when I spotted it. I can just hear it now, "Clean up in isle 7! And bring the mop

and disinfectant."
But I managed to contain my excitement and just grabbed it as quick as I could. THEN, I looked at the price. What??? It was less than a dollar and I also got 10% off that.

Score!!
I've been pondering about what to do with it. I mean, it's cool enough just as it sits, all pale and naked. But I can't just leave it go like that. It needed something to dress it up

& yet

make it look rustic. Like it had been used and had a previous p

urpose in life.
Th

is is so much more to my liking.
I seen this name when I did a Google search for "feed and grain

." I wanted something that seemed fitting for a scoop. I have no idea what a wooden scoop might have actually been used for, but this seemed likely.
The images with this name were all really generic looking and quite plain

with

just a single line. I have quite a space to fill on this good sized scoop, and even though I'm going for rustic, I wanted to spice

up the look.
The font I used for Feed & Grain is called Niagra Engraved and it has some pretty slim lines that are barely noticeable, but I still loved how it looked. Again, I used my Silhouette Cameo to make

this design.
I wrapped a small portion of the handle with some twine and tied it off, then stuck in some burgundy pip berries. I don

't show it in

these photos, but once my battery pack charges for my drill, I'm going to drill a hole in the top of the handle so I can add

some twine

or rag ribbon to hang it with.
Before

Aft

er
I'm

so

glad that I'

m getting this stuff done. I just wish it would look like I'm making a dent in the whole hoarding

look I have going on right now in my home

.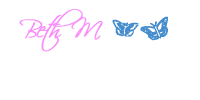 I'm linking up to these parties: