Does anyone frequent here enough to remember my March 2, 2013 post on the 3 treasures I found at my local thrift store?
These 3 treasures?
Well typically, I'm a huge procrastinator! If I don't start on something immediately, then I tend to let things sit around, at least until I get a good swift kick to jump start me. It's usually deadlines or I've been made to feel guilty by my husband (who is a bigger procrastinator than me most times) that gets me motivated to finish stuff.
Heh! Not this time! I actually had one of those items in that picture done BEFORE I even posted about

buying

them, and I didn't wait that long to post about

buying them either - like 2 days.
And truth be known.....I now have a 2nd one done at the time of this post writing! Woo hoo!! I'm on a roll

friends

!
But today, it's all about this one
Just like the title said, the

C

utting

B

oard. It doesn't look very vintage here though, does it? (for all the admirers o

f

the wood scoop, stay tuned...)
I love the old look it had, however, it was pretty pale in color. I

adored

its

versatile looking style. It looked like a cutting board and was all marked up like it had been used as such, but it also looked like it could be made into an old wood sign

.
Would you beli

eve

I actually passed on it the first time I seen it in the thrift store

?

Luckily, so did everyone else that had been in there du

ring the week that passed.
Ta-da!!
Doesn't it look

more interesting & all

rustic now? I really like how it looks sitting there on top of the

P

rimitive

S

tyle

B

readbox I painted up

last year.
The large gaps are what really made me want this

slab of wood

.
I like the primitive look it has now. I tried to make it look as authentic as possible. Since it was a cutting board, I wanted a design that gave it that country kitchen look and feel. I chose Flour

as my jumping off point. Since

I usually use my own wood

cutting

board to cut my home made noodles on, which of course, requires flour. I don't even remember if I found an

image

online that said Old Glory Flour or if I just used the "Old Glory" part and added an "e" at the end of the wor

d

old, then the word flour, plus the scroll & the stars, but it must have been something similar to that. I created the design in my Silhouette Cameo Designer S

tudio program. Gosh, I love that thing!
I
stenciled on the

design in black paint, distressed it, then

stained over everything with Minwax Aged Oak

gel stain and sealed it with a spray on Matte sealer.
This gives you a pretty good idea of how used and loved this cutting board really was. Who ever donated it probably would have kept it if they knew it could be made into this

, don't you think?
I hope it finds a new happy home that will appreciate it and display it proudly. Of course, if it didn't fin

d a new home, it's safe to say it looks pretty good in mine.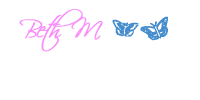 Parties I'm linking to: