With chalkboards being all the rage these days, and

having

made several myself over the past 2 years

, it looks like I'm at it again.

If you want to see some of my other chalkboard work, check out here, here, here, or here.
A little FYI

, m

y hubby is a licensed plummer and also does HVAC work, so he has many opportunities to pick up some pretty awesome stuff for ME to work with!
Take this galvanized panel here, for instance.
He brings one home for me to see if it's something I can use. Ummmm....Heck YEAH!! Are you kidding me? At the time, I didn't know just what for, but

I was

sure something would come to me. He also informs me that there's 36 of them. They're some kind of panel that gets removed off of some furnaces they're installing for an apartment complex. Oh, and guess what? There's going to be 36 more later too.
Here is one that I made.
I figured I'd include the size in case any

one asked.
Of course, this isn't everyone's taste, but I'm hoping it's a good seller. Oh, & did I mention that I only get 3 hours to sell for this next show?
This Metal Star is also a Magnet


The Bottlecaps are made into magnets
Then, I decided I could just make a magnetic memo board in a bit more o

f a

shabby chic style, because I know some people that like that look also.
I have one more chalkboard made, but it's all just the basic black with the same stained frame style as the first one. It will be for sale, but I'm also using it

to display the magnets that my daughter made to sell.
One more is painted and waiting in the wings for a frame and that may be all I get done for this round since I don't have anymore wood prepared for frames. The wood I used for these was also free because my hubby picked it all up from somewhere & had to be cut down. I sanded them all then painted or stained them in

with

Minwax Aged Oak gel stain. It matched well with the vintage ruler I used for the

one in the first photo.
I was hoping to get some pillows

made, along with

a new tablecloth for my booth space, but my sewing machine is messing up, so I'm

not sure any of that will happen.
Check back frequently this week as I will be posting pretty much every day to share the new stuff I've been w

orking on.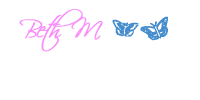 Parties I'm linking to:
Funky Junk