O

ver for this year anyway. And

w

hat a crazy year in the craft show biz it has been too. The one show I had anticipated being my biggest yet, ended up being a slow stinker for me (kinda). And the 2 "little" ones ended up being busy happy surprises! I have some orders in the works that I need to get going on too, so I'm still staying busy with stuff.

And that, my friends, is good too!
I have to say that I've gotten so many wonderful words of encouragement from people at these shows about how I should have my own shop, that I'm actually trying to figure out something in my head to get one started. My husband has actually been my biggest supporter with that. Truth be known,

s

ecretly he's hoping to become my full time "picker." Who can blame him either? I mean,

w

ho hasn't dream

ed

of being another Frank & Mike from "American Pickers?" Can I have an Amen

here?
So anyway...I had my 3rd and final craft show this last Saturday and it was pretty good. Well, the show itself was a tad on the slow side, but since I made a h

uge

sale during the set up the night before, it

's considered a good show.
I made some of these cuties (NO-this is not mine, I forgot to take a photo of them) and all 4 of mine sold to the first 3 customers of the day. And to think

,

I've had these mugs for about 10 years

waiting for some kind of inspiration to use them.
Then, I made these

pretties
They drew a lot of att

ention, but I only sold one of the small ones.
This is a chalkboard I made, but even though it was pretty enough with that cute frame, I couldn't/w

ouldn't leave well enough alone. Oh. no.

It needed a special title

-

to be worn like a necklace on a pretty dress. Unfortunately,

i

t didn't sell either, but I did sell a magnetic chalkboard that I did in all black. And,

o

f course I didn't remember to take a picture of that one, did I? Geesh. You'd think this was my first month of blogging wouldn't you? I keep thinking one of these days I'll get good at this whole blogging thing, but I can't even keep my kitchen cleaned up after every meal.

W

hat makes me think I'd be good at keeping my blog up to par?
One can only hope

!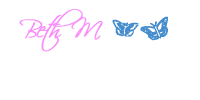 I'm linking up to these parties: