We just got back home early Sunday evening from a weekend of camping in West Central Indiana for the Covered Bridge Festival there. It's a huge 10 day event that takes place every 2nd weekend all the way through the 3rd weekend in October. It technically just spans 2 counties, but a few other surrounding counties kinda take advantage of the all that traffic by having lots of yard sales and flea markets of their own to lure in these potential buyers - and it works! Some of those flea markets are pretty pricey too! I found some really neat stuff, but refused to pay even 50% of what they wanted & I won't even insult them with that kind of offer.
The weather wasn't the greatest, but tolerable. It was actually pretty warm, even though it was cloudy and a bit rainy from time to time on Saturday, but we went prepared with our ponchos. I was very lazy in taking pictures and only took one.
I know, Bad Blogger, right? My husband spotted this Junk Dealer badge and thought of me. I didn't come home with it though. I was saving my money for better things. I spent all that I had and then some of his too, but he knew that would happen and came prepared. He's a smart good man. ;)
By early Sunday morning, the winds came in just a howling! Wow. Luckily, we got to the one festival in Mansfield early, but they were in discussions about closing the festival because of the 40+ mph winds, so we got we came for & split.
We went off to find the flea markets and yard sales from there, but soon discovered that they had all closed early for the day, because the winds were just too hard to deal with. I guess it was for the best for us financially anyway, so we hooked up to our camper & headed for home. Things were going good, that is until we were only 30 minutes from home & a tire blew on the camper. It was a little scary, because the wind was a huge concern for my husband while having the 23 ft. long camper up on jacks, & it was even worse when a semi would come speeding by creating an even bigger gust of wind. Luckily, everything went OK and we were on our way. Now we just have to replace the ground wire on the camper because the shredded tire must have flew up and snapped it in two.
But having pictures for you is not a total loss, I have something else to share that I've made for my show.
This one is a little blurry. It's a small butcher block that I added some finials as feet. Then I painted it white and added vintage looking red stripes to. Next, I created the stencil with my Cricut machine and some contact paper and distress sanded the whole thing and finally gave it a coat of clear wax. In case you were wondering, Das Kuche is German for The Kitchen. I know, it's not French or Italian that's so hot right now. I chose German because my husband's family is German and there is a lot of that heritage in this area.
If I ever do this kind of design again, with the red stripes on white, I think I will get me a sample bottle of the red latex paint instead, because the acrylic paint smeared, so I had to make sure I followed the stripe to prevent that.
I should have stained the feet before painting them white so they would look more like the top, but I just carefully and lightly stained them in spots and it looks better in real life than in these pictures.
I did find a cute little end table for $3 and a chair for $5. Gosh, it would be great to have all that furniture painted & ready for my show, but I'm losing 10 more days for a trip to Disney World. Ugh! I also need more smaller items to fill up 2-8 ft. tables. I feel guilty about writing blog posts, but I already lost a month or more already from neglecting it. I know you can't go too long before you start losing readers and I don't have that many to begin with & I love all of you that read & comment on a regular basis!
XOXO!
Hey! THIS project was featured here!: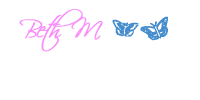 I'm linking up to these parties: