Have you seen this chair on Pinterest?
I think this is a really cool looking chair with the stencil pattern sort of done in reverse to let the wood grain show through.
I like the idea of letting the darker wood show through the pretty white paint.
That's where I kinda sorta maybe drew my inspiration from for this chair.
I know, the words are a little hard to see in this photo, but that's where the wood is peaking through.
Is that easier to see?
The thin letters are a bit harder to keep the paint from seeping under, but for the most part, it worked out pretty good!
And how about that boring rush seat? I didn't want it to feel left out, so I added a white star to it.
I know, I've kinda been on a star kick lately, but I keep seeing it all over the internet and on Ebay. So, I'm hoping they're a hit at my craft show too!
Well I have many more things to get working on, so this is another short post.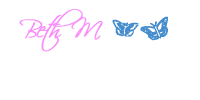 Parties I'm linking to: