In case you're not from the USA, we are celebrating our day of Independence today. Its a hot one at that, with the temperature 98 F degrees and humidity is high as well. Even the pool felt like bath water at a cooool 88 F degrees. It's only going to get warmer for the next few days. I will take this over being cold though, any day. It's been so hot and dry for so long that many fireworks have been banned, but a few are still taking their chances with them tonight so we'll check some out somewhere.
I did work on a small project today, but I love the way it turned out! It would be stunning for a wedding photo, but I've made it as a memo board. It started out as a goldleaf picture frame that I thought was pretty IF it weren't the gaudy gold. So, I painted it! And then I was inspired by a picture I saw on Pinterest that gave me another idea. Check out this blog post to see what inspired me.
And here is how mine turned out.
It kind of blends in with my very old and so ugly curtains, but it will do. I wish I could find the Before shot, as I'm sure I took one, but just picture it in a gold leaf all over with black in the crevices. I bought it at a neighbor's garage sale this summer.
I did lots of layering of colors and it started off as just a solid ivory color until I seen the frame that was someone else's pin on Pinterest and it just clicked instantly that it's was just what this needed. I already had out the Flesh and Brown Velvet paint from previous projects. I don't even know if they still make these colors anymore.
They were paints that I inherited from Mother-in-law, who passed away in 2001, & I don't even know how long she had them. I used the Flesh for most of the accents, but then mixed it with the Brown Velvet to create a sort of Taupe color for some darker accents. It might have been 4 drops of Flesh to 1 drop of the Brown Velvet. The frame still didn't look quite right, so I started dry brushing the taupe over some of the high points on the flesh color, then dry brushed some white over all of the high points on the frame.
I think it has sort of a cameo look to it now. I added some cork that I covered with burlap to create a memo board, but this could be removed and the glass could go back in for a picture frame.
Oh, and just in case you might be wondering about the cute little white salt jar, I also found that at a garage sale and added the SALT label to it with my Cricut using the Plantin Schoolbook cartridge for the font and Home Decor the frame.
I have other stuff that I've finished, but need to get pictures taken of them & edited to the best of my ability.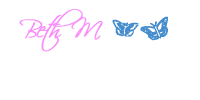 I'm Linking up to these parties: