I hope to be able to get out and take advantage of the 70 degree day we're having today. But I wanted to share this with you right away.
Just in case some of you are not familiar with how the story of my picture frame turned dry erase board really began, you may want to go read

HERE

first.
This is what my dilemma was.
And I was so happy with how it was turning out before this
And I want to THANK all of you that offered some really good advice on how to recreate the look like the existing glass. Tammy, from One Year of Books blog suggested I use clear contact paper to give it the slightly frosted look. What a great idea! I knew this, but it hadn't occurred to me to to do that, although, I'm not sure if there is 24 inch wide contact paper available & I didn't want a seam, but I will remember that for future smaller versions of this! Oh yea.
And Stacey from Flickerwhips shared her story of some Oops! moments she experienced. It's kind of comforting to know that I'm in really good company here. LOL!
I also received this bit of advise from Julieta from 4 Goofballs about tying some ribbon bows around the corners to cover it up. And even though I didn't use her exact idea, I did find something to cover up the boo-boo, and I think it really sets off the board even more than before!
Are you ready for the big reveal??
.
.
.
.
.
.
Ta-Da!
Whaddayathink?
I have had the wooden corner pieces for-evah! Probably around 15 years or so. I never figured out what to use them on up to now. I debated about distress painting them to match the frame, but ya know? I REALLY like the look of the wood-tone against the rest of the white, so I just waxed it with clear furniture paste wax and I'm calling it good!
Then, after looking around on Pinterest last night, I was looking through some of my boards and came across this pin I had and LOVE! I just really want to do that framed quote. I noticed that the frame on my dry erase board would have been perfect or this! Oh well, what's done is done and I love it as a dry erase board.
I will carry on the hunt for another frame to do this for myself. I usually find something even better than the original thought, so I'm holding out for that. LOL!
Until next time...
Hope you have a creative day!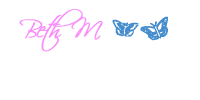 I am linking up to these parties: