I'm in the Christmas crafting mode for that ever loving holiday craft show season again. In all the crafting & painting craziness, I'm trying to remember to take pictures.
This little tree is one of those like soooo many of my projects where I buy something without having the first clue of what I'm going to do with it. So, it's sits around waiting for its destiny...some day.
This tree started with the little wooden boot. A friend pointed it out to me at a sale & thought I might be able to figure out something to do with it. I hadn't the foggiest idea at the time, but it was small & so stinking cute that I didn't care. It's made of wood & it turns out that it was hand carved by a somewhat local craftsman. COOL!
One day this past summer, for some odd reason, it just hit me that I could use it as a base to put a small tree in. I thought it looked just like a Santa boot, so I painted it black.
It still needed something else to make it a little more interesting, so I broke out my trusty Silhouette Cameo & made the whimsical "label" on the side.
It has a bit of a primitive or rustic look to it instead of the predictable child-like feel that you may likely associate
more

with elves.
It only stands about 8 inches tall, so it is pretty small.
It's simple in design, because I'm just not good with decorating trees, which kinda fits in there with flower arranging - same concept. I put in some dark red pip berries, some handmade tea stained chenille candy canes & some home spun ribbons tied on. Never mind the red string at the top. It was an experiment that I forgot to remove before taking the picture. Lastly, I tied on a rafia bow that streams down & I attached a rusty snowflake in place of a star at the top. See? Simple!
It probably took me just as long to decorate this itty bitty tree as it does a 7 ft. tall one! Nope. I don't work fast.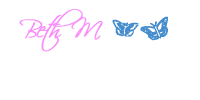 Parties I'm Linking to: