I found this idea on someone's Facebook page that I had come across. I wished I would have saved their page, because if I remember correctly, they had some pretty cute things. But once I saw these, I forgot about everything else ... I was on a mission. I had to go outside & dig out the pieces of scrap wood my husband cut from odd sized trusses he couldn't use & threw out in our burn hole the night before. He always seems to shake his head when I start pulling things out of the burn hole. LOL
I painted the blocks orange first & then lightly sanded the edges & rough spots til they were sort of smooth with my cheap hand sander, but you could do this step by hand if you don't have a little hand sander.
Then I had a big bagful of small wooden spools I picked up at a flea market a few years ago. I almost put them in our garage sale a couple of different times, but talked myself out of it. Good thing!
I painted the spools brown & kind of sanded the edges of those too, but sanding probably isn't necessary.
You could paint them green if that suits you more.

I tied a few strands of rafia around the spools. Nothing fancy, but it does add a little something extra to the look. The other lady used dark green rafia on hers. I screwed the spools onto my blocks with drywall screws, but the original ones had just hot glued the spools on, so you don't really need anything out of the ordinary to make these.
I used a different font than she did too, but it isn't really that much different. The letters are stenciled on in the same color of brown as the spools.
You can use what ever font you like to make it yours.
Here they are, along with a sign I also made using the same colors, & some fake pumpkins. Truly nothing fancy here!
So if you're wanting to make a simple, yet cute fall craft - this just might be what you're looking for.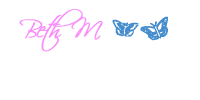 I'm linking to these parties:
Funky Junk