Does it seem like it's been FOREVER since I did a post on my blog??
Yeah.
Don't feel bad, it seems like it to me too.
But I have lots of really good excuses!
Really!
Take for instance that my repurposed items have been selling pretty good lately, especially for the

piddly

bit of effort I've put into "putting it out there." I've even developed a few "regulars."
Keeping up with the supply & demand at this point, has been quite time consuming, but it makes me happy & worth it!
E

xcuse #2 -

And since I was pretty successful in the majority of my craft shows last year, & then hearing all the inquiries as to where "my shop" is located and how I SHOULD get one, I've finally taken the leap of Faith and going to give a try. My husband has been trying to talk me into it for 2 years now. He apparently has SO much faith in me, that he's dropped ALL existing projects to build my shop here on our property. Wait. Is it faith? Or just the mere fact that m

y

stuff is pushing us out of rooms

in our house

? Maybe that's it. Naaaah!
We priced having a building built and delivered, but we did the calculations and realized that we could save at least $1,000 by doing it ourselves AND I could have a larger building to include a workshop and finish it on the inside

for that same price. Ummm, no brainer there.
Excuse #

3-

since I've been selling things and trying to think ahead of what I might want or need in my little shop, I've been working on my own projects of refinishing tables and cabinets and finding other display pieces. So I've been hitting the garage sales and thrift stores

and that takes up at least half a day 2-3 days a week.
Excuse #

4

- I also had some special orders to work on as well. I hate to admit it, but I've been doing really bad about taking any pictures of them, let alone my usual - no "before" pictures.
But today!
Today I have something to share with you and I love it! My husband must love it too because he said the only way we're getting rid of it is if someone pays $300 for it. This is coming from the guy who said he doesn't even care to have this piece of furniture because it just gets cluttered (and he's so right). So I guess, technically, it's for sale.
pssst...I seen a used one eBay for $399 & others for much more, so this is a pretty good price IMO.
I wish I could find the Before pictures of this, but I bought it exactly 2 years ago, so those pictures were probably 2 memory cards ago, mixed in with about 6

other memory cards

. It ha

d

some major water damage on the top, which had the finish looking opaque & flaking. The wood was rough from swelling & then drying. But it's a solid piece and made of solid oak.

The entire piece was stained a single dark oak

color. I love its design. Simple, yet unique.
There was a nice little surprise while I was painting on the underside.
I noticed this mark.
Of course, I had no idea who the Henredon company was, but soon learned that they are a high end U.S. furniture manufacturer. I guess the business had fallen on hard times and might have been recently been bought out

(not 100% sure on that, so don't hate me if I'm wrong)

. From what I've seen of their pieces, it's superb stuff and waaaay out of my league price-wise. I bought it at a moving sale at a mansion that belonged to the daughter of a local successful business owner. I didn't find out about their sale until the afternoon, and this was the only thing left that I found to my liking

,

and the price was more

than right.
I decided to paint the base and legs a Natural Wicker color, then sande

d

& "antique" it

, because I like that look.
Yeah. Don't make fun of my sculpted shag carpet. Since it appears to be ORIGINAL from when the house was built back in 1

978

, I guess that makes it vintage, right??? C'mon, work with me on this, K? Cuz,

it

's going to be a while before I get new carpet in here. Saying it's vintage makes it sound

more acceptable. yep.
I decided to paint the skirting around the top black, as an accent, kind of like I did with the Clock table I made that you can see here. And I stained over it after that.
Here is a close-up of the inlayed wood. Not my best photography skills, since the light coming from the windows is creating a gla

re on

the wax in the grain of the wood, making it look dried out.
I used Minwax Aged Oak

gel stain for the darker color

& Varathane Natural gel stain for the squares/diamonds. I was shooting for a noticeable, yet subtle difference

in the pattern.
When it was all painted, stained and sanded, I finally put a coat of clear wax all over

. Don't think that ain't a task! Wax on...wax off, but just once.
(A litt

le t

idbit about

me and waxing on, waxing off. Back when the movie Karate Kid came out and the whole wax on, wax off became a well known phrase, I was doing a job that would have made Mr. Miyagi proud. I was 19 and worked in a Fiberglas tub & shower manufacturing plant. My job was to wipe on &

wipe off

4 coats of wax on each tub and shower mold that came through before getting the color gelcoat applied. It was not uncommon for me to have applied & removed 100 coats of wax in one day. And yet, I had the tiniest arms with no
noticeable muscle tone. Not right...)
So there it is

. O

ne of my better pieces of fu

rniture

that I

like to think I made even better.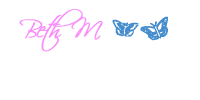 Parties I'm linking to:
Whipperberry