I seem to have a small obsession. It might appear that I have an obsession with a collection. Well, it's not really an obsession of a collection for myself. It could be fuel for someone else's collection obsession though, if I'm lucky!
You've seen the pictures all over the magazines and Pinterest where people have a very full crock or basket of vintage rolling pins. I have to say that I kinda have rolling pin envy when I see those pictures. But honestly, I don't have anywhere to put them. So how do I get the thrill of being able to buy rolling pins without having to find a place in my kitchen for them?
I decorate them and sell them!
(Insert a picture of all of the rolling pins in a holder here-if there isn't one, then I've been slacking and didn't get it done by the time this was pu

blished

)
It's kind of like the best of both worlds. I can shop for them and have the thrill of the hunt, wh

i

le not having to worry if I have too many or a place to keep them. Well, I still have to worry about where to keep them until I sell them, but if I'm lucky, it's only temporary.
This is the first one I made.

I was happy to see it sell last year.
Then I had another older rolling pin that I thought would be cute all painted up too.
I haven't had it in any shows yet, so it goes in my next one that's

coming up soon.
I wanted to point out that I think it's a great way to display a family keepsake. Not that I have any from my own grandmothers, but it

w

ould make them even more special if they had the family name or the grandmother's name painted on i

t.
After doing the first two in the same desi

gn,

I decided to change it up a little with th

is

design.
This one fits a little more into the prim

itive look.
This ph

oto

looks a little more grey than the tan-ish color it really it is

.
Some of you may be gasping at the fact that I'm completely

co

vering up a vintage rolling pin with paint. It's OK

. I

n the case with this last one, it already had quite a bit of paint splatter and

paint

smudges on it, so I didn't think it was a big deal. I'm thinking I did it a fa

vor.
On the topic of rolling pins - I was going to work on another rolling pin from my stash and I noticed that one of them is really heavy, has bearings in it and it has a stamp on one end that says Foley. I did a little research and learned that it must be a highly collectible rolling pin that was made from the 1920 to the 1

9

60's. Really?

!!
They're going for $10

+

, but mo

stly double that

on Ebay & Etsy, and that doesn't include

the $10+ for

shipping!

Crazy.
Nope. I don't think I'll be painting

this one

up.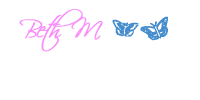 Parties I'm linking to: