THAT is the question.
I tend to start quite a few of my posts with a bit of mystery in hopes of catching your attention and drawing you in. I'm not sure it's working for me, but it's how I do some things - in a cloud of secrecy.
Secrecy. Kind of like the projects I

make.

I could post all kinds of projects that I work on here on my blog.

T

rust me, it PAINS me not to. I'm a Leo, so I love attention. But I have run into a bit of a problem with the wonderful world of the web. I find that it's a double edged sword. While it can be an amazing place for inspiration, and don't think for one minute I don't get a ton of my own inspiration from it, it's also a place where millions of others get theirs and perhaps, even from YOU. I guess if I was making a living from my blog and thousands of followers were hanging onto every word I wrote, and every project I did while getting compensated from companies just for making those projects, it might be quite different. But I don't make a living from my blog. It's bee

n a year since I signed up for AdSense and it will most likely be another 4 years before I see my first check from them.
So, where I make my money in the meantime, is from selling my projects that I make at local craft shows, and to family & friends. Since the world of Pinterest has taken off like a bat outta....well, you know (LOVE Pinterest, by the way) it's anybody's game. I don't mind others getting inspiration from what I made. In fact, I find it VERY flattering & rewarding! But when I'm selling MY idea at a craft show only to discover someone else at that same show is selling my idea too, I question

my decision for posting it

too soon. Especially after they tell me they found the idea on someone's blog or Pinterest. E

'hem. yeah.
I actually had that happen one year, even before Pinterest was a ".com" in someone's eye. I guess I never had the forethought that something like that could happen, es

p

ecially at a small town craft show. Know

what? It does.
I guess the point I'm trying to make here is that I struggle with deciding if I should post my projects on here for fear of losing sales to others that might be beating me at my own game because of factors I may or

may not be able to control

. I know it can draw traffic to my blog and it does to a certain extent, so don't think I will ever, ever, ever stop posting stuff I make on here. Eventually I do put

them on

here. It just might be out of season, you know, when no one else cares about Christmas stuff in July. LOL-jk, but I ha

d

done that last year if you check out this post.
IF I was really motivated, I would make something to show and something to sell at the same time so that I'm happy both ways. Nah, I don't see that h

appening either.

LOL!
So as not to make this a totally boring text

-

only post today, I've decided TO POST this

project

. I mean, if you've stuck with me this long, y'all de

serve something for your endurance!
I think

this green bucket

would be pretty sitting on a spring porch with a huge bou

quet of white daisies in it or pink gerbera ones, don't you think?
It's probably been about a year ago that I purchased this bucket thinking I was going to do something amazing with it. Instead, it just took up space this whole time in my dining room. Well, I did paint the plain wood

en

handle and the inside of the bucket (including the rolled edge) black,

as it was all green.
I had good intentions on cutting something out in vinyl for the front with my Cricut, but I couldn't seem to find a design to fit the look I was going for in all those cartridges I own (75+?). Well guess what? My sweetheart of a son bought me a Silhouette Cameo for Christmas! It also came with the Design Studio software that is usually extra. I whole heartedly recommend making that purchase if you want to try doing any of your own design work or even just making changes to existing designs & no, I'm not getting paid to make that recommendation e

ither

. I just took a couple of the des

igns from the massive Silhouette

online catalog and combined some of the elements together to create this one and added Welcome. I'm still learning on how to make words curve correctly on tapered curved surfaces.

T

here's a knack to it that I haven't quite mastered just yet, but I'll get there

.
So thanks for sticking it out through more of my babbling and such a small amount

of inspiration.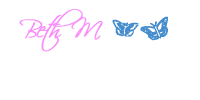 Linking to these parties: