The old shoe cobbler's forms. Is it just me or do they seem to be popping up everywhere these days?
Not that I was a frequent garage sale, flea market, thrift store or auction person, only up until just the past few years, but I had been to a few in my time. However, in all that time I don't recall seeing these interesting pieces of human history.
Now? Probably thanks a lot in part the internet, blogs and Pinterest, you see images of them everywhere, & I notice them frequently in my local thrift store these days

, as well

.
I never really thought much about them after discovering them. I had purchased a child sized metal one at a garage sale a number of years back and thought it was just the cutest thing I'd ever seen! Clearly I finally came out from under that rock I was living under for way too long. HA! HA!
It wasn't until I was reading one of my favorite blogs called Homeroad, that a light bulb went off. Actually, she (Susan, Homeroad's owner/author) had the light bulb moment, I just did my own take on it so I could try to sell it. Talk about being an opportunist, eh? Yeah. I'm complaining in one blog post about people stealing my ideas and then turn around &

talk about ME using others for my own gain. The difference being that I'm giving credit (& links) where it is due (when I can remember where it came from) not to mention that her post was from well over a year ago and she wasn't selling hers.
K. Nuff said 'bout that.
Read

Susan's post on how she displayed her Cobbler Shoe Forms. Please... go look

. I'll wait, but come back.
CUTE! Right? Too cute!
Here is how I turned her idea into a portable piece

.
My hubby secured them to a piece of white bead board for me and th

en I

added a vintage frame to it. I painted the

o

ld

w

orld looking numbers

on

them because the position of the sho

es

made me think of dance steps. I know, I sometimes have a strange

way of thinking.
My husband thought they should be L & R for Left and Right, but that's what everyone would expect. I don't always do what's expected

.

It takes some people a while to catch on to my way of thinking sometimes. hee hee!
I thought Susan's idea of hanging your purse or scarves on these made them practical. That's

the kind of ideas I like, functional while being a piece of artwork and definitely a conversation piece

!
While I

have

been working on some stuff for an upcoming spring craft show (my first spring show) Alan & I

have

also been working on finishing up in all the rooms that we replaced the windows in. We replaced 10 windows in our house this past fall and they were all

a bit

smaller than the original ones that were HUGE! So there has been quite a bit of drywall added, taping, mudding sanding and finally some painting &

trim

now. It's not really anything exciting, but it really adds something to this tired old room. Can't wait until we can replace the carpet that has been ugly since the dawn of time

- or at least the 1980's.
I hope I can have some pictures of this to show you in the fu

ture

, at least the living room anyway. I love how it's turning out and hope that it can all get completed. We have problems with finishing any project

completely.
*****************************************************
This project was featured

here: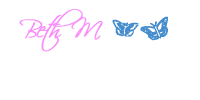 Linking to these parties: