Back in July, I found these 2 chairs at the local Habitat Store. I thought they looked awesome. When I originally spotted them & inquired on the price, I was told $10 each. Not that I thought that was a bad price, but I was on the hunt for a high back chair for a customer and wasn't sure these fit the bill - so I held off....and they were still there 2 months later with a sticker on them finally. That price was much better than before and they came home with me. The table was actually purchase later & I got it cheaper than it was originally marked at because one of the legs are broke. You can't tell and a little wood glue & it will be good as new. The sad part is that table was at a garage sale for less than my discounted price, yet I walked away. duh! Who knew it wouldn't sell and would end up at the Habitat store for more money?
I haven't gotten to the table yet, but I have gotten the chairs done and I love them even more than before!
I don't know if you can tell, but the chairs are paint two-toned, so look closely.
Then I did the faux French graphics from the ever-popular Graphics Fairy on the drop cloth fabric. To get this image, click here.
This one didn't turn out as clean as I would have liked, but it was better than the other 2 before it, so it was good enough. I only used my fingertips to press the image onto the fabric. It has a more worn look by doing it this way.
Then I decided to try using the end of a permanent marker to rub over the transfer to see if it would work better.
What do you think? ....Umm yeah, I'll be using the marker from now on to transfer my images this way. To get this image, click here.
Now, have a look at my gorgeous legs! I mean the ones on the chairs.
The only two-toned painting I did on them was the vertical indentations and some distressing, of course!
So that is how the chairs turned out. I'm not sure if I want to do the same thing with the table in the first photo and make it a set or do the table differently.
decisions. decisions.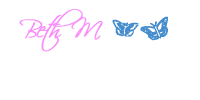 I am linking up to these parties: