I just have one simple project to share with you today, so this post will be a brief one from me.
Have any of you noticed the trend in rustic/farm/shabby/distressed/primitive decorating in the past few years? I have to admit that I do like a lot those styles and even mix it up a bit, because I'm so undecided on what I like - I think that's just the ADD in me.
In reality, my house lends itself to this trend very well, well except for the maybe the white shabby chic look. My home has a lot of darker stone & brick work and dark custom panels & dark trim, so I need to go more with the beige tones instead.
My kitchen will be transformed at some point in the next year to a lighter cabinet color instead of the dark stain. It was supposed to be this past summer, but that didn't happen because I changed my mind about having a holiday open house here. Isn't it funny how you need an event to motivate you to get things done with your home? I know I'm not alone in this...
Today I'm going to show you something that isn't going in my own home, but I really do like the way they turned out! I have come across some really great finds this year and just wish I had enough time & motivation to get AAAALL of them done for this craft show that I'm doing in less than 2 months. I'm starting to feel the push & yet don't feel as though I'm getting enough done for the deadline.
I found these 2 enamelware plates at a garage sale and thought they looked very "farmish" (my latest new word)

and what says farm more than a rooster, and well, of course the word FARM?
I cut out the designs on my cricut with some matte finish navy blue vinyl. There are some slight bump imperfections in the plates, so there are spots look like there's air bubbles. I hope that doesn't keep them from selling. Hoping for bad lighting at the show. Just kidding. That's just how it is with true hand crafting, there's going to be imperfections.
p.s. andI wasn't even inspired by anything from Pinterest for this. (I know-shock!)
Well, there's so much more to do & hopefully will have time to blog about, so enjoy your day!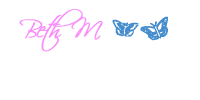 I will be linking up to these parties: