For anyone who follows my blog, I guess you can tell I haven't been very active on it in quite some time. With it being summer and my kids out of school, I just don't spend that much time online and I have been really working on many projects for my Fall craft shows. That also includes hitting the yard sales for all the goodies for me to try to give new life to.
I do have something to share with you today. I started it back at the beginning of May.
This is a table I got at the local Habitat ReStore. I forgot to get a picture before I sanded it down, but this really shows you the different tones. I thought maybe the different wood tones would create a problem and they kind of did.
Here is what it looks like now...
It's not the greatest picture, but here are more to show better details of how I painted it.
This is the top
Yes, I used my Cricut to create the stencil design with Contact paper with the Splish Splash cartridge. Contact paper is not my favorite stuff to use for this application, but it's certainly the cheapest!
This is the bottom portion
I used Home Accents cartridge for this design using Design Studio.
This is the front edge design. This was probably the trickiest one to do because it had to be not much more than an inch tall. I was so happy it worked out!
I waxed it with a clear paste wax, but I tried using a stencil brush to apply the wax and I DO NOT recommend it, at least not on chalk paint. At least I only paid 25 cents for the stencil brush. If you look at the image of the Top of the table, you can see along the bottom portion what the stencil brush results look like. I couldn't get the wax to come off unless I went in a circular motion, but that left a splotchy look that I was not pleased with. I went back to using an old wash cloth for the application process.
I just hope I'm able to sell it. It's done in a gray (Antique Silver) & very pale gray (Shaded Ice) that looks a bit like an icy blue and white. They seem pretty popular out in blogland, but not so sure about rural America. I think that's why I added the imagery to it, by trying to make it irresistible.
As far as everyday stuff goes, it was 105 degrees here today. A great day for the pool! We sure are getting our use out of it this year compared to last year. It seems like every other year is a good year for using the pool. It's supposed to be in the 90's for the next week. Gee, looks like more pool time....
Until next time...
Be creative!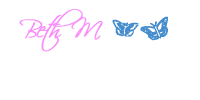 Linking to these parties: