We didn't have a mantel in our living room when we first moved into our home over 9 years ago. There is a rustic barn beam mantel in the family room, but I didn't want that for the living room. Our living room is not formal, much like the rest of our home which isn't really formal either. It has more of a lodge look and feel as it sits back in the woods. It has a lot of charm amidst all of it's neglect from previous owners that we have slowly, but surely been trying to overcome.
My husband started to build the mantel in the living room during a period where he was laid off. He has mostly made this mantel out of scrap wood that he has had on hand that was thrown away pieces from various jobs he has worked on over the years. He is a plumber, but very well skilled in so many other areas - thank goodness! He got the shell done, but then was called back to work before it was finished and he just never had enough time to get back to it until the next year when he was laid off again.

thank goodness he's been back to work for a year now.
After never having a mantel that I can decorate my whole life, I have to get into the habit of doing so & getting better at it. I've had this decorated only about a week before Easter. Everything is 2nd hand and low budget!
Take this bugle, for example.
I only gave $5 for it at a little sale last fall held by the local Humane Society. The lady at the booth was telling the other lady in the booth that it would take "the right person" to buy that horn. Since I was eavesdropping on their conversation, it caught my attention and I told them that "the right person" just showed up and I bought it. There is a chain on this that was only half there,
I'm sure it's not original to the horn
. I had just received my product compensation from my Cricut magazine publication and it included some gorgeous crystal prisms & some vintage looking brass flowers that were made by Maya Road. I just had to add them to the chain for a little dressing up.
If you want to duplicate the dust, feel free, you don't even have to give me credit. I'm sure it's not MY original idea and I don't recall where I originally seen the idea. It must be catching on, cuz I've seen it all over in other people's houses.
;)
I know I need to get better at decorating my mantel, but this is what I have on hand. I'm happy enough with how it looks.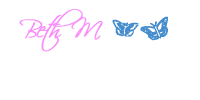 I'm linking up to these parties: