Just a quick post today. I worked on A project today for my craft show later this year. Just one. Don't wanna burn myself out ya know. ;)
If you read my previous post about my garage sale finds from April 27th, this was one of those finds.
See the wire basket with the doily hanging out of it? It's that basket that I worked on today. When I bought the basket, it was quite bent out of shape, but luckily, I was able to pretty much bend it back into it's original shape. I had already fixed it before I took this photo.
Luckily, I don't have an idea of what to use this for myself. I don't have anywhere to put it to use in my craft room for organization, so it's going to be sold in my craft show. Which is probably better anyway.
I think it's pretty. Kinda shabby chic. I've seen all the darling little tags that people find or make to hang on their baskets and I was going to try to do something like those, but I am basically lazy and was looking for something easier.
I had the little doily for many years and first I took some Plaid Stiffy liquid fabric stiffener to stiffen the doily. It was kind of odd that it looked grungy after it was dry. That's OK, I like it! Then I took a bronze looking metal number, that I've also had for a number of years, left over from my scrapbooking stash and made by Making Memories (I think). Isn't it cool looking? I also have some in vintage silver too. I wish now I would have gotten the vintage brass ones as well. Anyway, finally I just wired the number
on
to the doily and then wired the doily
on
to the basket. Done.
Now I just need to think of some other things to use these numbers on. I KNOW I can come up a ton of things. ;)
Have a creative day!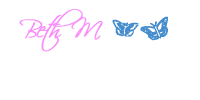 Linking to these parties: