Has it been crazy warm in your area lately? It sure has been here. We've been in the 80's this week, which has been breaking temperature records from 1995 that had us in the mid 70's then.
I have quite a few flowers in bloom here this week. That's highly unusual for my northern Indiana location.
This is my Hellebore flower and I noticed that it has reseeded!
I forgot the name of this cute little flower, but it's a woodland wildflower that I discovered.
This is some kind of Iris, but it's not Siberian (I don't think) I can't find the tag to them for some reason.
These are something called Pink Giant. I just planted them last fall.
This is one of my favorites! I think it's called Scilla or Squill? It's not open just yet, but it might be at the time of this writing. They're so pretty planted in front of yellow Daffodils.
One of the few basic yellow Daffodils I have. Everything else is pretty much a special variety. Dafs are one of my favorite flowers and I can't seem to have enough of them. They smell wonderful when you get a whole big bouquet of them in a vase.
So, enough of my early spring show for now...
Now, let's get on with a super easy project I conjured up on a cold day, just waiting for the springtime. I only needed a pair of needle nose pliers!
We'll start with a somewhat old crackled glass vase I purchase back when I was married to my first husband (we've been divorced since 1996). It used to have a bunch of teal blue colored glass flat marbles in it. I don't recall how I managed to break it. Luckily, I was able to glue it back together, since it's crackled already, you couldn't see the break lines very well. Over the years, the glue has yellowed and I've grown bored with the piece. I've saved the teal blue marbles for some project later on down the road and this just sat in my craft room, waiting for it's own repurposing event to happen.
Then, last year I came across this box of acrylic pendants at a little shop I like to check out once in a while for unique and inexpensive items. I know these pendants were quite a bit cloudy, but I didn't care because I knew they'd be used for something outside and that would happen anyway. I didn't want glass ones either. My glass stuff outside always seems to get broken. I couldn't believe I could get 6 of them for less than $2? Hello!! I bought 2 boxes of them, but I only need ONE for this little project.
Next we move onto some crackled glass ornaments that are a tad on the larger-than-normal size. I had other intentions for them for Christmas decor outside, but they were so heavy that I was afraid to use them for fear of them hitting the brickwork on the side of the house and breaking. I bought them half off way back when (before gas prices went nuts...) I have nothing that comes to mind to compare the size of these to, but they are larger than a softball & the tag says it's 5 inches. Even at full price, they were reasonable in price compared to today's standards!
I had a hard time getting a decent photo of this, so you may have to stare at it to notice the dangling pendant below the ball. It's hanging from the ring on the ornament. The ring needed to be a little smaller and so did the rings on the pendant. I took the small round piece off from the teardrop shape so I could put it inside the ornament ring. This made it shorter, otherwise, the pendant sits inside that round part of the brass base and you don't see it. They still don't fit quite right, but nobody's gonna be up close enough to probably even notice them hanging from it in the first place. Just me. All I needed the needle nose pliers for was to get the metal hanger off of the pendant because it was pretty durable!
So now I have this pretty & petite gazing ball that I didn't really have to do anything to in order to make it. My favorite kind of projects!
In case anyone is wondering, the variegated green crocheted doily that you see is out for St. Patty's Day and it was made by my husband's late grandmother from Germany. It wasn't my first choice from her collection, but I DID mention to my husband's aunt that I liked the color green, but I was referring to the "emerald" green stemmed goblets she had. That'll learn me! I just need to find a more suitable vignette to display it.
...BTW, I did get the goblets too.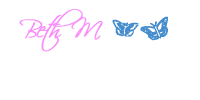 I will be linking up to the following parties here and ones listed in the Left sidebar: