Been a little crazy around here lately, but that's probably the norm for many families, right? Not only has my hubby had to work the regular day shift at his job, but then he also had to work all of 2nd shift and part of 3rd. Poor guy. Luckily, it's only been 2 days last week and if we're lucky, 2 days this week, at the most. He sort of got caught up on his sleep over the weekend, but I don't think it's still out of his system. Not to mention that he worked until bedtime on Valentine's Day before starting this schedule. He doesn't mind work, in fact, he might be a workaholic to a certain extent. He just likes his family & home time better.
We did manage to have a date night on Friday. I haven't eaten out at a nice sit down restaurant that wasn't a McDonald's or a Taco Bell in I don't know how long. Then, to go to a store that didn't have a toy dept. - what a treat. Almost felt like something was missing though. LOL!
We went to JC Penney and they had a sale going on & I got a nice pair of dress boots for $15! The tables looked like Black Friday door buster specials. Crazy. I later found out that they had formal dresses for $2!!! R U Serious???? There were a couple left the next day, but nothing in my size or that I felt comfortable wearing, if ya know I mean.
We were invited to a friend's daughter's 16th birthday party on Sat., but after all the running around we did Friday night and again on Sat. morning, we had things at home that needed to get done. I did make a little something for her because she was a HUGE help for her mother and I at our first craft show of the season last year. I didn't do anything for her at the time, but knew I wanted to make her this at some point, but just never got around to it. I'm a little bit of a procrastinator. Don't believe me? For real.
I gave her this card I already had made, and figured after a couple of years, I should use it up. The "Make A" part was cut using a font from the former Quickutz system. The "wish" part is cut with the Cricut and the little flame is an acrylic rain dot from Cloud 9. Then, I just embossed 2 lines around the border on 3 sides.
The letter "A" is a magnet I made for her school locker. It was made from a magnetic sheet I picked up at Joanne's with a coupon, even though it was reasonably priced to begin with. Then I layered black card stock and teal colored zebra print card stock. Hobby Lobby had paper packs 50% a couple of weeks ago & I originally bought it to finish up the mini album I'm working on, so this was just a bonus! The "A" was cut at 5 1/2 inches on my Cricut using the Hello Kitty Font cartridge.
The name underneath is black vinyl with the teal zebra card stock layered on it too. Since this picture was taken on my fridge and not in the birthday girl's room, I had to use some dollar tree magnets to hold it up. Sorry for the glare of the camera flash, but I wasn't even able to make a good picture in my editing program, so I had to settle for this. If you notice, the black stripes on the paper have a shiny finish to them. I used Cricut Design Studio and stretched the name to 17 inches on the screen view.
I delivered them to her today, but she was not feeling well and stayed in bed while her mom & I looked for the best spot for it in her room. She was oblivious to us. Her mom seemed to be really pleased with them and said the color matched her room color very well.
So, this is all I have for show and tell today.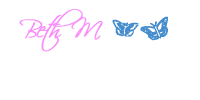 Parties I'm linking up to: