I don't think I had shared any photos of my Christmas mantel last year. Maybe that's because it wasn't much to speak of, or I just didn't have the motivation to write a post about it. Yea. That's probably more like it.
This year's mantel really isn't much to speak of either, but that's the look I was going for...something simple that will carry through the winter, as I'm just now getting around to decorating for the holidays. I just put up our tree on the 15th of December and THAT has NEVER been that late in getting put up. I swear, it gets later & later every year.
Since we repainted our living room this summer in a two-tone beige color scheme from the basic (dirty) white, I wanted something that went with the room & yet was still noticeable on the darker stone wall & mantel tones.
You can see a little bit of the paint scheme to the left in the photo - just pay no attention to that horrible popcorn ceiling. We have every intention of removing that some day, but it's a huge room that will take forever and a day just to get scraped off.
This is a sign I made for myself after I made one last year that sold immediately in my first craft show. I'm just now getting around to finishing mine up. I made it from a cabinet door that I painted & distressed, some dollar store picture frames that I painted white, scrapbook paper & my Silhouette Cameo. It's hard to tell in this shot, but I've also embossed the background paper in the frames with a Tim Holtz vintage postmark embossing folder & inked them in Tea stain with Tim Holtz stamp ink.
It's probably not a wise choice to do my mantel in such light colors because it's almost pointless to dust up there as long as we're using the fireplace insert. I can dust & there's literally dust there again in just a matter of seconds. Even though this insert is a newer one, it blows out a ton more dust than the identical one we have in another room that is 15 years old & this one doesn't blow out the heat anything like the old one does either. It's better than not having one though, I guess.
So I'll enjoy this photo of it while it's less dusty.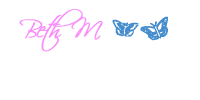 I'm linking to these parties:
Funky Junk White party