I hope you all had a nice Valentine's Day yesterday and had someone special to share it with. I almost didn't because my hubby thought he was going to have to work late. I'm glad he didn't, even though we didn't end up doing anything special

anyway.
I made these cards for my son and daughter. No real thought went into making them. I just used a file from the Silhouette download store for my Cameo and cut

them

out.
The one on the left is actually a deep red, but looks like a dark pink in this pic

ture. He would not stand for that!
This one was for my hu

bby.
I had some problems cutting the front for th

is

card I wanted to make for my husband. I thought for sure I had fixed the image I was using to make an easier cut tha

n

what I was getting, which in turn was hard for my Cameo to cut cleanly. What a mess, and it didn't turn out pretty, but that's what my sweeth

eart got and yet he still thought it was over the top!
I found this image on a blog that I came across and I thought for sure I had bookmarked it so I could reference her blog in my post. Maybe if she comes across this, she

can

let me know who she is so I can reference her here. I even checked my Pinterest files and it's not

there either.
I have a few primitive styled projects that were finally completed this week, so I'll be posting those in the coming days. If that's you're kind of thing, be sure to check back

!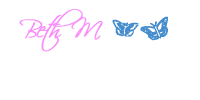 Linking up to these parties: