In my quest to prepare for some craft shows in late 2012, I was in a flurry to get lots of projects done to fill the large space(s) I had rented. However, in that mad flurry of painting, gluing, sewing, covering & buying, I didn't really allow myself to make the time to take pictures of quite a few of those items. Only the best of the best made that cut for a photo op. Mainly furniture. And those items sure didn't get a blog post done about them either. Again. Mainly furniture was my focus.
Now that things have slowed to a more normal pace and the crazy holidays are behind us, I still have a few of those pieces left to help fill in the gaps of my blog posting. Especially since I haven't really done anything creative since the new year has rang in. Just the unsatisfying attempts at purging and organizing my home. We're not EEEEVEN going to go there right now, but I should be instead

of

writing this

.
So for today's blog filler, I

bring to you

this half vintage

+

half vintagey-looking item.
I found the frame at a flea market, and if you think it looks grungy right now, you should have seen it before I cleaned it with a soft toothbrush & cleaner! You really couldn't tell it was white at all. I wanted to put an old grain sack in the opening, but at the time, I hadn't found any that large (

of course, I have now)

. Since I had this burlap fabric sitting around

just filling in my hoarding space

, I used some of it for this. I nearly had a buyer for it, but she didn't have a space large enough in her kitchen to hang it where she needed it most

.

I have that same problem, so I could relate.
This is

j

ust a little closer look.
Pictured here is detail of the plaster bow at the top of the frame. It's kind of worn, chipped and cracked, for that perfect aged look. It's a little bit feminine and a little bit masculine, a little light, and a little dark and all neutral

.
Because it was so nice and warm here on Saturday

(yes, it is the

middle of January)

I was going to start on stripping a table I need to work on for a customer

. B

ut for the life of me, I can't seem to locate that brand new bottle of stripper I have. You can't miss it either, it's orange! AHHHHH! I have apparently moved it from it's long time location to somewhere new for the sake of organizing for the holidays. I don't really think you can call it organizing if you can't

f

ind it!
It happens all the time.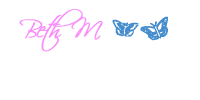 Linking to these parties: