I have been making crafts since I was a child when I would hand sew my own Barbie accessories from my mom's left over pieces of fabric and trims.
I was drawn more to the domestic types of classes and our high school even offered a Crafts class one year. I just always loved being creative.
I'm also what I refer to as an ADD crafter. I have a vast array of interests and never seem to stick to one kind of craft. I just love it all! There are some I'd like to try, but do realize that I have an attention span of a gnat and I would lose interest before completing them. I've finally gotten smart enough to spot these projects and avoid them in spite of the temptation. Oh, I still have project completion issues, but they have improved with my age.
This recent project is a somewhat simple one and for the most part, turned out very nice. It's not exactly MY personal taste, but would still be happy to have it in my home. I like some things primitive looking, but not all out primitive. I think I like the rustic country, on-the-verge-of-shabby-chic look. My home doesn't look anything like that either, so I don't know what difference it makes what my tastes are. HA!
These were your basic varnished wood with a medium shade stain variety. I do have to admit that I stole the design idea from somewhere online. But you see, I had no plans to make this project when I seen it, so I never saved the site of where I saw them or I'd give credit where credit is due. It just so happened that later that same week, I was at a garage sale and found these Salt & Pepper shakers and couldn't resist redoing them. (Here is quite possibly a not-so-interesting story) as I was walking around the sale with these in my hands, a guy came up and asked if I was going to buy them. I told him "Yes" but I'm thinking to myself, "Ummm, yeah dude. I ain't just carrying them around to find a better spot on the table for the lady having the sale." I know, sometimes you have to hold onto stuff until you make for final decision and you may change your mind. I don't know about you, but I don't think I would have the guts/nerve to ask someone if they're actually going to buy what they have in their hands. It was a first to happen to me.
I have been working on so many other projects and painting up a storm, but don't have many of those things completed yet.
Apparently though, Thursday was enamelware day at the sales. I found 4 pieces at 2 different sales. I forgot to add the red teapot, but it's not vintage or unique, so nothing to get upset over.
The boxes are white, but the chamber cup is the same color as the table, a bluish grey. I want to add some vinyl lettering to these pieces. I love the huge box with the handled lid. I've seen ones that say BREAD, but I'd like to make this one different. I'm leaning towards LAUNDRY. It won't hold powder soap because the bottom is rusted through all around perimeter. It could hold extra toilet paper, but what could it say to elude to that & still be cute? The other pan has 2 holes on each side like maybe it had handles and the lid doesn't exactly fit in the length, but pretty darn close, so I don't think it actually goes with it.
So that is all I have for you today. Keep cool and be inspired!
***************************************
Ooooh...Look at that! These have been featured at these places
AND...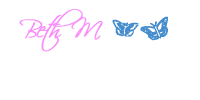 Parties I'm Linking to: