And so, I know I've been teasing you all with this album for MOOOOOONTHS. In fact, it's only a couple months short of a year since I started it in May of 2011. I hope it is worth the wait for those of you faithful enough to have been following along all this time. Bless you!
I will do a video, but I have been having issues just trying to get these pictures on here (of course I have). First, I noticed that my memory stick for my camera was down to THREE pictures left and I did not want to delete anything. So, I went to Walmart to get another one. I get it home and realize it's the wrong kind for my camera. I did not realize that Sony now sells standard SD cards for their newer cameras, while mine takes the odd sized Memory Sticks. Ugh! So I had to take it back immediately and get the right one. I had to try to get that done right away because it's supposed to be rainy the next day and the lighting would not be good. I don't want to show every hidden detail with this album just yet because I want it to have some surprises left for the recipient. After she gets it, then I will post the video, along with the photos of the hidden features.
There are still a ton of photos to look at, so here we go!
I just hope she likes it. I enjoyed making it, but I'm glad it's finally done.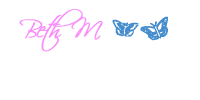 I will be linking up to the following parties, as well as the ones posted in the Left side bar- go check them out!