This is another project that my hubby & I have completed from beginning to end since he's been laid off from work. Which, by the way, we found out that he does not have an employer anymore, but that a story for another day....
Creating a little display cabinet is something that we have been talking about doing for a couple of years, but frankly were a little afraid to tackle because of needing to cut the brick work. We wanted to make it so we could have all the Brown Drip stoneware from his mother all in one place with easy access, instead of some pieces in one cabinet, others in a different cabinet & yet more buried way too high for me to see or reach. We wanted to be able to display them while still being able to use them. I don't necessarily care for this style of dishes, but they're part of my husband family. They do sort of go with the style of our home too, so that's why I don't make too much of a stink about them. They're just not my taste.
Anyway, this is the BEFORE picture of where the cabinet is going to go. We have this cute little alcove area in our kitchen, but it has this big bare brick wall space below it that seems to be wasted. We think the original owners may have thought about adding something there later, but never got around to it. The location for the cabinet is where the bricks are recessed in 2 rectangular areas below the alcove. Maybe you can see them in this photo.
Nice enough, right? (besides the clutter) But even good can be better.
This is the prep & beginning of the demo. We tried to keep the dust down by me using a garden sprayer to spray water on the saw blade while he was cutting. It worked really well, but there's just times that it didn't cut all the dust. It would have been MUCH worse, if we hadn't done that!
What an ugly mess....
This is my hubby trying to bust the bricks out after cutting out the design. this was a true demolition job.
My hubby was actually cleaning up his own mess!
Here it is with the metal door in. Would you believe this door was actually the original door to one of our fireplaces? The owners prior to us had a fireplace insert installed into the family room unit &, thank goodness, they kept the old door! I'm glad we found a cool way to re-purpose it to give it new life! It was much too cool to leave in a closet
This is the inside with the bottom in and the backboard, which all the wood in this project was left over pieces that my hubby hoards. LOL!!! We did buy the paint in a Glidden color, Golden Bronze from Walmart. It looks kinda like a dark butterscotch.
Here is the placement of the tiles we found at the Habitat for Humanity Restore for $7.50 & the brackets we picked up at Hobby Lobby for 50% off. I was hoping for an even more decorative style, but the selection was not as good as in years past. I guess the economy has made it what it is now. We had to paint the brackets brown because they only had one brown one in stock. I still need to touch up the screw heads and add
the trim for the front edge of the shelf!
This is the tiles after the grout was dry.
Here it is completed, but before the dishes were put in. He added some lights inside too, so it's even nicer looking with those on.
Here is the cabinet filled with the dishes. We might add some other dishes that we have that need a home, but they'll get sort of hidden along the deep sides so they're not as noticeable.
Here it is in the full effect. Oh! and my hubby added a light above the alcove too. I just want to find some kind of metal wall art now to hang on the inside alcove wall.
So, we figured the cost of this lovely little project to be less than $60! Plus, we could probably paint our hallway with the left over paint, if I decide that I want it that color. We barely used the pint.
Hopefully, I'll have a fun pic to share with you all in a day or two, if I can find the time to sit down & write that blog segment.
Hope you have creative day!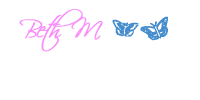 This project is being shared at: